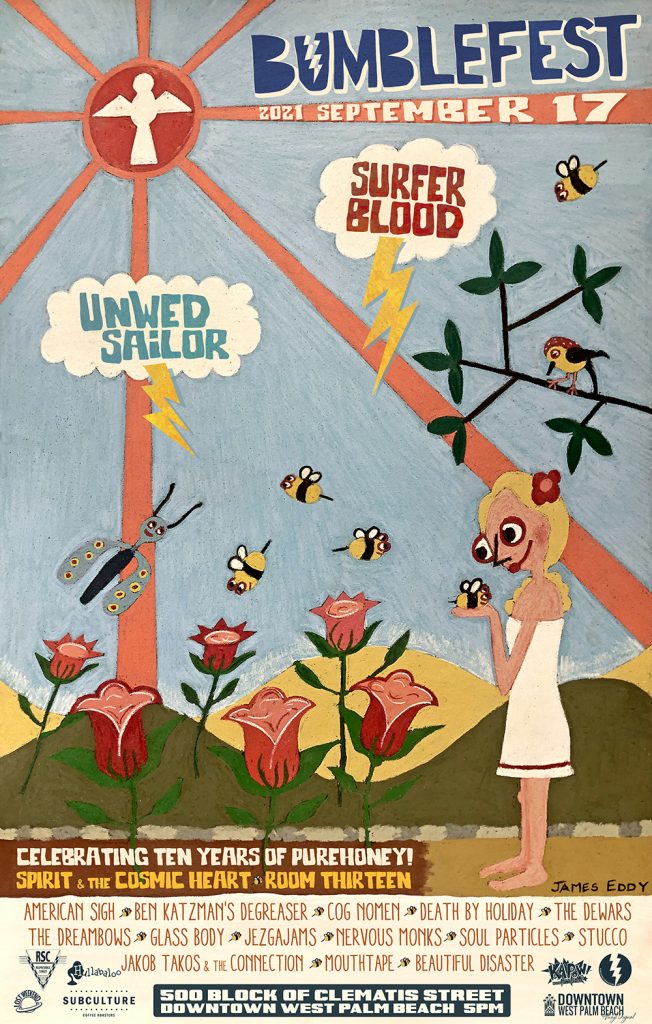 Friday, September 17, 2021
UNWED SAILOR  |  SURFER BLOOD
ROOM THIRTEEN | SPIRIT & THE COSMIC HEART
American Sigh, Ben Katzman's Degreaser, Beautiful Disaster, Cog Nomen, Death by Holiday, The Dewars, The Dreambows, Glass Body, Jakob Takos & the Connection, Jezgajams, Mouthtape, Nervous Monks, Soul Particles, Stucco. 
5PM HAPPY HOUR and bands begin at 6pm!
500 block of Clematis Street – Downtown West Palm Beach
2021 Graphics by the incredible James H. Eddy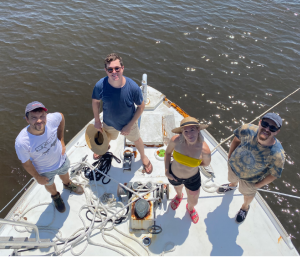 SURFER BLOOD
Surfer Blood's 5th album, Carefree Theatre, was released on 9/25/20 on Kanine Records, Also released in 2020 was 10th anniversary deluxe 2-LP vinyl reissue of their debut album Astro Coast, and the Hard-Boiled 10" ep with special guest vocalists.
Founding Surfer Blood members John Paul Pitts and Tyler Schwarz are joined by guitarist Michael McCleary and bassist Lindsey Mills, all alumni of the same high school in West Palm Beach, Florida. Surfer Blood are the cleanest and nicest band in existence.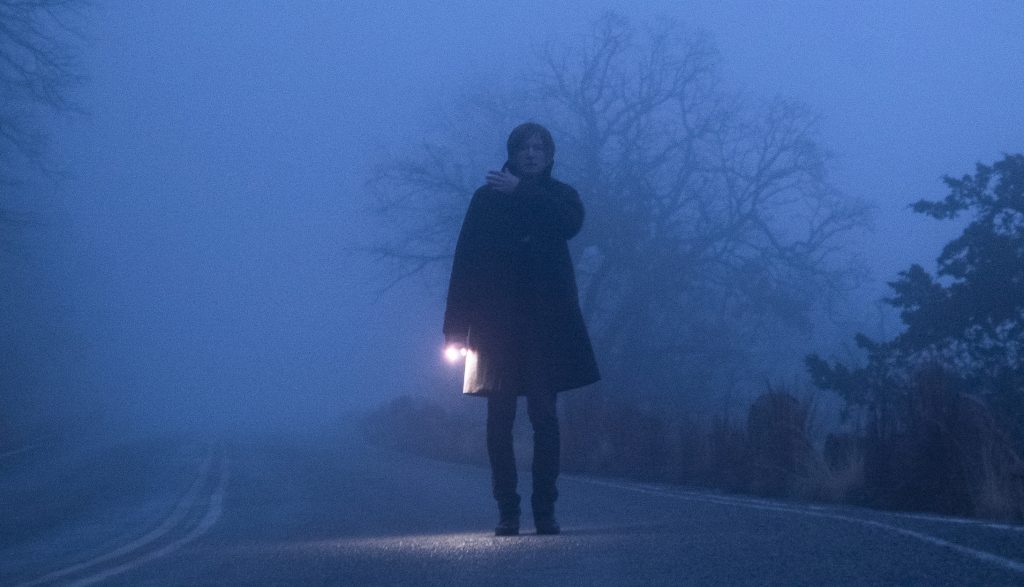 UNWED SAILOR 
The journey of Unwed Sailor began in Seattle, WA in 1998, shortly after Johnathon Ford departed critically praised bands Roadside Monument and Pedro the Lion. While working within those projects, Ford began writing instrumental music after listening to Tortoise, Pullman, and seeing bands like Physics perform live. After recruiting Dave Bazan (Pedro the Lion), Casey Wescott (Fleet Foxes), and Melissa Palladino (Danielson Famile) to play on the now classic Firecracker EP, Unwed Sailor was born. Two decades and seventeen releases later, Ford has continued to rely on the band as a device for personal exploration and emotive narration. Unwed Sailor now joins forces with Spartan Records for the release of their latest moody and cinematic journey, Truth or Consequences, a sonic examination of particular memories or moments in Johnathon Ford's life, with each song serving as a unique snapshot of an overarching narrative. Truth or Consequences is shaped around familiar musical DNA. Heavily present, driving, and stacked bass lines; wandering and evolving song structures; soaring crescendos and moody diminuendos; and, of course, a gripping sense of sonic storytelling.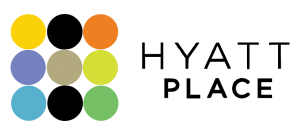 Coming to West Palm Beach from elsewhere and want to spend the night? The Hyatt Place Downtown WPB has Bumblefest guests hooked up with a special rate! Click HERE to make your reservations.
STAGES: Respectable Street (inside/outside) * Subculture Alley * O'Shea's * Alchemy * BRK Bar