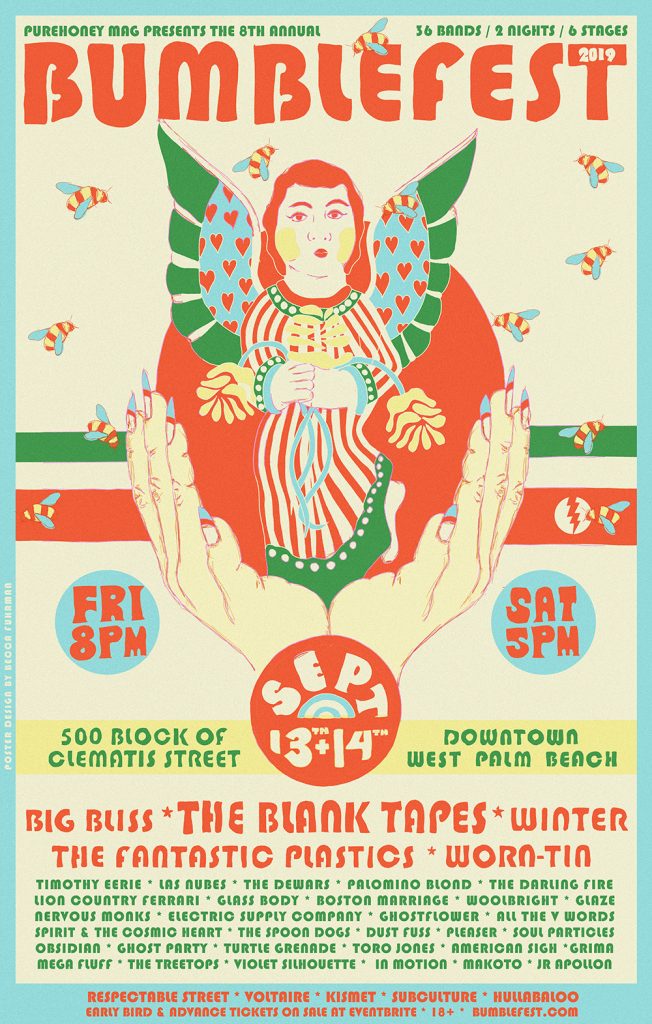 BUMBLEFEST 2019: (40 bands / 2 nights / 6 stages)
Friday, September 13 & Saturday, September 14
500 block of Clematis Street – Downtown West Palm Beach
THE BLANK TAPES, WINTER, WORN-TIN, BIG BLISS, THE FANTASTIC PLASTICS, COOLZEY w. Timothy Eerie + Las Nubes + The Dewars + Palomino Blond + The Darling Fire + Lion Country Ferrari + Glass Body + Boston Marriage + Woolbright + Glaze + Spirit & the Cosmic Heart + The Spoon Dogs + Dust Fuss + Pleaser + Nervous Monks + Electric Supply Company + Ghostflower + Soul Particles + All the V Words + Obsidian + Ghost Party + Turtle Grenade + Toro Jones + American Sigh + Mega Fluff + The Treetops + Violet Silhouette + In Motion + Makoto + Grima + JR Apollon + Sumsun + Henry Krinkle
SIX STAGES: Kismet Vintage * Respectable Street (inside/outside) * Voltaire * Hullabaloo * Subculture Coffee

Advance Tickets | Facebook | RSVP FB Event Page | Instagram | Youtube | Soundcloud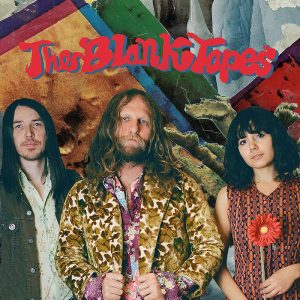 THE BLANK TAPES
"We discovered this lo-fi unsigned band – which somehow evokes Belle and Sebastian, Pavement, and The Black Keys – in a San Fran coffeehouse (just like the old days.) Quick, somebody sign them!" -ROLLING STONE MAGAZINE
"The sunny sounds of L.A.'s Blank Tapes, who yoke a garage-pop sensibility to ferocious rock riffs." -THE NEW YORKER

"Laid-back psychedelic rock and roll vibes cast from a time gone, fresh in the now, emitting a groovy energy, which got the crowd sway-dancing through the night." -THE BAY BRIDGED
"Alternating between dreamy and driving, dappled with delirious solos and seductive harmonies. The Blank Tapes radiated Ultraviolet Californian chords" -BLACKMATTER BLOG
"Matt Adams and his band premiere perfect summer pop. The Blank Tapes are turning their sun folk sound into some of this summer's best indie guitar pop, capturing the sound of golden West Coast pop like fire and lightening trapped in a jar." -IMPOSE MAGAZINE
"Adams writes winsome pop tunes that snuggle up to you on the sofa and put a rosy glow in your cheeks. He's a traditional pop-rock craftsman, but Adams also has pronounced folk proclivities, with many songs exuding a delicate, campfire aura. They go down easy, like the sun." -OC WEEKLY
INTERVIEW WITH MATT AT PUREHONEYMAGAZINE.COM |  LISTEN NOW!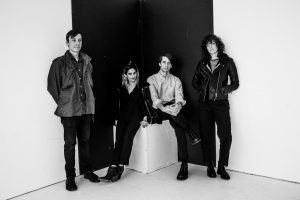 BIG BLISS
Recently named "NYC's Hardest Working Band of 2017" by Oh My Rockness, they've played around 150 shows between five tours and in NYC since their inception. Their debut EP, "Keep Near," was released on Exit Stencil Records in the fall of 2016, called "a glistening, energetic continuation of what Robert Smith so eloquently popularized…a wonderful example of post-punk that will have you excited about the genre again" by Noisey. Jon Schaefer of WNYC's Soundcheck said their "music jets along on classic-sounding post-punk melodies, with guitars usually chiming rather than crunching. But, like all good post punk, there's a bit of darkness lurking in the corners."
INTERVIEW WITH BIG BLISS AT PUREHONEYMAGAZINE.COM  |  LISTEN NOW!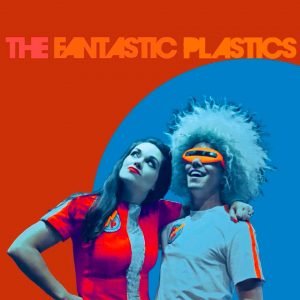 THE FANTASTIC PLASTICS
The Fantastic Plastics are a Neo-New Wave band based in NYC. Describing themselves as "The Future of The Future", the Fantastic Plastics mix new wave, synth punk, and electro elements with Orwellian and Sci-Fi inspired lyricism. The band is a two piece live act, featuring video installations, custom costumes, and sing-along anthems.

Formed in 2009 in Champaign, Illinois, the Fantastic Plastics relocated to Brooklyn in 2012. After Van's Warped tour in 2017 the band relocated to Peoria Illinois to focus on touring and recording. The live show consists of Miranda Plastic on Moog Synth, Theremin, and Vocals with Tyson Plastic on Guitar and Vocals. "Fifth Beatle" Dylan Plastic provides studio drums, bass, samples, video editing, and mesmerizing video installations.
INTERVIEW WITH TFP AT PUREHONEYMAGAZINE.COM  |  LISTEN NOW!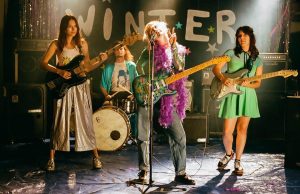 WINTER
Winter is the project of songwriter Samira Winter, who's love for guitar music and nostalgic imagery inspired the dream pop/indie rock four piece. Samira grew up in Curitiba, Brazil listening to her American father's punk records, and her Brazilian mother's MPB (Brazilian Popular Music) tunes. While living in Boston during her college years she found a love for shoegaze which led to her collaboration with Nolan Eley who recorded and produced Winter's first EP "Daydreaming" and LP "Supreme Blue Dream". In 2013 Samira relocated to Los Angeles where the band currently resides working on their upcoming album "Ethereality." Winter aspires to connect people to their inner child by making blissful, beautiful, dream pop.
INTERVIEW WITH WINTER AT PUREHONEYMAGAZINE.COM|  LISTEN NOW!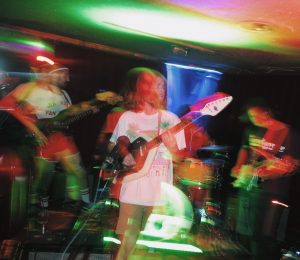 WORN-TIN
"But these crazy onstage antics, soundtracked by his psychedelic, laidback love songs, have solidified Warner's reputation as a must-see musician on the LA scene." – VICE
Alternative Garage Rock, Surfy Bedroom Rock band out of Santa Monica, CA. Just call me Worn-Tin. I'm 21 years old. I play video games and I like to swim. My friends name is Burt.
INTERVIEW WITH WORN-TIN AT PUREHONEYMAGAZINE.COM  |  LISTEN NOW!